"Don't ever make the pleasurable people of today pay for the painful people of yesterday."—Pat Mesiti.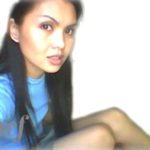 People come in and out of your life at various times and for different reasons.  Business partners may have severed ties with you, close friends may have walked away from you and lovers may have left you.
When someone you care for leaves you, tell yourself to let them go.
In his book, "Soaring Higher," controversial motivational speaker Pat Mesiti says that to get over the pain of a separation, you need to work on accepting that your destiny is no longer linked to those who walk away from you. 
Closed chapters
People who once shared their lives with you may leave for a number of reasons.  Oftentimes, you do your best to keep them from going by talking things out with them. While fighting for a relationship signifies the importance of that person to you, avoid begging the other to stay against his or her will.  
When people no longer belong in your life, nothing can make them stay.  You need not beg them to stay because if they want to be part of your life, they will want to stay voluntarily and not go away. What you once shared may be viewed as closed chapters leading to a new segment or story in your life.
How to move on
I know how difficult it can be to live again after a relationship ends.  My marriage ended when I was only in my mid-30s and not quite a year after my youngest son was born.  I had to balance so many things at the same time:  raising two young children on my own, working as a lawyer for a wireless broadband company, fighting my annulment and custody case in court, and — healing deep emotional wounds left behind by a painful ending.
It can be especially harder for those who did not want the relationship to end and were the ones  left behind.  
It has been 6 years since my separation.  And today, I am whole again.  And I can tell you how I did it–
Accept the parting as part of life. 
Your life is a story with many chapters. As one chapter ends, another one begins, and your story continues.  Goodbyes often lead to new encounters and for me, painful endings can be viewed as gifts in disguise. 
Treat yourself well.
A parting should not mean the end of the road for you. While grieving over your loss is part of healing, you don't have to sink in depression forever. Get up, go out and have a great time with good friends.
Live again.
Mistakes are past events.   You can choose to learn from them and emerge a better person as a result of your past.    As you continue living, you will encounter persons with whom you may feel a connection.   
Open your mind to new relationships and avoid using your past hurts as excuses to avoid close relationships. 
Bear in mind that the ones you will meet have nothing to do with your pain. Don't take it out on them.